Meeting, Golf Set for Inglewood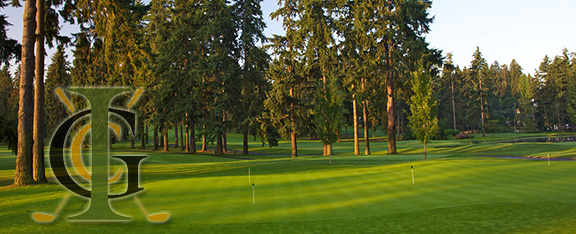 Mark your calendars for the Spring Chapter Meeting of the Western Washington Golf Course Superintendents Association, which is set for Inglewood Golf Club in Kenmore on Thursday, March 27.
Numerous roundtable discussions will be part of the educational format, so there will be plenty of chances to discuss any current issues or concerns. Golf will follow the morning educational session.
What for more details and the registration form in the coming days.
Gold Mountain Offers Equipment
Ed Faulk, the Superintendent at the Gold Mountain Golf Complex in Bremerton has a piece of equipment for sale, and is seeking info on some equipment he needs.
Ed has a Jacobsen Tri-King 1471 for sale for the best offer.
And Ed is looking for a four-speed transmission for a 2000 Cushman Truckster with the Suzuki engine.Ed can be contacted at ed@golfmt.com or 360-415-6885.
More Equipment for Sale
Seven Iron, LLC, the former management company of Quail Ridge Golf Course in Baker City, Ore., has a long list of equipment it is planning to sell. The list includes numerous mowers.
For the complete list of items, including photos, contact Paul Ramsdell, the Executive Director of the WWGCSA, at mpsparks90@aol.com or 253-219-8360.
Committee Members Needed
The Western Washington Golf Course Superintendents Association is returning to a more formal committee structure and opportunities are available for anyone wanting to get involved in helping to better the usefulness of the WWGCSA to all its members.
Time commitments will be minimal as it mostly will be a sharing of ideas via e-mail.
Current WWGCSA Board members head up each committee, and are looking for volunteers and their new ideas. Here are the committees, and their chairmen, for 2014:
Membership—Scott Phelps, The Golf Club at Newcastle
Education—Michael Goldsberry, Wing Point Golf & Country Club
Washington Turf and Landscape Show—Steve Link, Skagit Golf & Country Club, and Jacob Close, Sudden Valley Golf & Country Club.
Golf Competition—Steve Kealy, Glendale Country Club.
If you are interested in joining a committee, you can contact the chairman, or Paul Ramsdell, the executive director of the WWGCSA, at mpsparks90@aol.com or 253-219-8360.
First Green Award $155,750 Grant
The First Green Foundation, based in Washington, has been awarded a $155,750 STEM (Science, Technology, Engineering and Mathematics) grant by the United States Golf Association. The grant is funded by the USGA's partnership with Chevron and designed to encourage students in science, technology, engineering and math disciplines through the world of golf.
The First Green was awarded a $100,000 grant in 2013 that enable it to expand into Oregon and Northern California. This newest grant will solidify those expansions as well as enable First Green to venture into Southern California.
More information on the First Green program is available by visiting www.thefirstgreen.org or contacting Cathy Relyea at 425-373-9915 or cathyrelyea@thefirstgreen.org.
A President's Letter for The New Year
Steve Link, the president of the Western Washington Golf Course Superintendents Association, wants to welcome in the New Year with a letter to all members of the WWGCSA.
Please click here to read his updates of what's going on with the association and the plans for 2014.
Poacure Study Completed at WSU
Dr. William Johnson, professor of crop sciences at Washington State University, has completed a study that was partly funded by the Northwest Turfgrass Association.
Click here to read the report, "Reseeding Timing Following Methiozolin (PoaCure) Application."
Link Elected President of WWGCSA
Steve Link, the superintendent the past 4½ years at Skagit Golf & Country Club in Burlington, was elected president of the Western Washington Golf Course Superintendents Association at its annual meeting.
In the meeting held Oct. 24 at Tacoma Country & Golf Club, Link was elected to succeed Jim Myers of The Plateau Club as president of the WWGCSA. Myers slips into the role of Past President on the Board of Directors of the WWGCSA.
Two new Board members also were elected at the meeting, with Scott Phelps of The Golf Club at Newcastle and Justin Ruiz of Indian Summer Golf & Country Club gaining three-year terms on the Board.
Before the annual meeting, a Board meeting of the WWGCSA was held and the resignation of Scott Stambaugh, who has taken over as superintendent at the Peninsula Golf Club in California, was accepted. The Board appointed Michael Goldsberry of Wing Point Golf & Country Club to complete the one year left on Mr. Stambaugh's term.
In other elections at the annual meeting, Josh Cheney of Glendale Country Club was elected to a one-year term as the assistant representative on the Board of Directors, and Matt Wilkinson of Wilbur-Ellis to the one-year affiliate position.
Delegates Report for WWGCSA
Jim Myers, the GCSAA Delegate representative for the Western Washington Golf Course Superintendents Association, attended the national Delegates meeting earlier this month at GCSAA headquarters in Lawrence, Kan.
Myers, the Past President of the WWGCSA, said the meetings included numerous discussions regarding the needs of superintendents and membership standards and classifications for superintendents.
Click here to read his full report.
Volunteer Process Set for U.S. Open

Eric Johnson, the director of agronomy at Chambers Bay, and Josh Lewis, the superintendent, is asking anyone interested in volunteering to help the greens crew at Chambers Bay for the 2015 U.S. Open to please send your name, phone number and e-mail address to Rosie Odle at rodle@kempersports.com.
Please note that this is a seven-day commitment (Sunday to Sunday), and that food and uniforms are provided for the week, and Chambers Bay will be working on getting lodging solidified once it has an idea on the total volunteer numbers.
Johnson and Lewis thank everyone for their interest and support.
GHIN Handicap Club Back in Business

The Western Washington Golf Course Superintendents Association and the Washington State Golf Association are ready to offer handicaps to superintendents and members of their crews at reduced rates.
The rate for a GHIN handicap for a superintendent will be $18 and for members of their crew it will be $15.
Just e-mail a list of names of people who want to establish a handicap, or move their current handicaps to the WWGCSA Golf Club to Paul Ramsdell at mpsparks90@aol.com, or contact him at 253-219-8360 for more information.