LATEST NEWS
Changing of the Guard
March 7, 2018
As president of the WWGCSA I wanted to post an update, and for some people notification, that we are looking for a new Executive Director. A couple of weeks ago we sent an email out to our membership letting them know that we had parted ways with Paul Ramsdell as our Executive Director. We soon found out that many of the email addresses that we had on file were no longer accurate so we are posting this in conjunction with the job posting to our webpage.
Paul has done a great job for almost 10 years but the board has decided that they would like to go in a new direction as we move forward. We would like to thank Paul as he has weathered some tough times early on and done a good job managing our association. We offered a severance package to Paul at his dismissal and he continues to help as we transition to a new person. If anyone has any questions or concerns, please feel free to reach out to me or any of our Board of Directors.
With that said, we have developed a search committee for a new Executive Director that will screen new applicants for the job. We have both board and non-board members on this committee and have consulted with the GCSAA on the hiring process. Once the committee screens the applicants they will pass along 3-5 candidates for the board to interview and make a final decision. We have posted the Executive Director position on our website and are in the process of posting through the GCSAA, Turfnet, and other Executive Director Association outlets. If you, or someone you know is interested in the position, please apply to jobsearch@wwgcsa.org.
Sincerely,
Scott Phelps, CGCS
WWGCSA Board President
Used Equipment for Sale
March 15, 2018
Riviera Community Club on Anderson Island is selling a Smithco Sweepestar V62 for $3500. Please click here for photos and descriptions.
Zugel and Soldat Headline Spring Meeting
March 19, 2018 (Pairings Updated 3.21)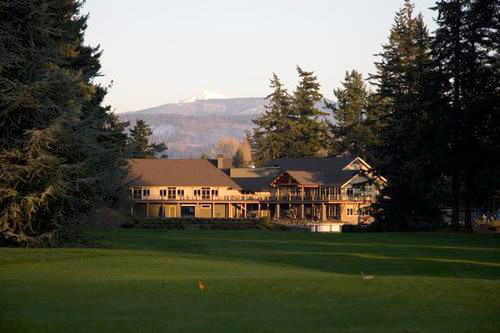 The agenda is packed full for our Spring Meeting, education and golf on Thursday March 22nd at Bellingham Golf & Country Club, and golf at Sudden Valley Golf & Country Club on Friday March 23rd. A big thanks to our host Superintendents, Dave Bocci of Bellingham and Jacob Close of Sudden Valley.
Jason Krogman, the education committee chair on the Board of Directors of the Western Washington Golf Course Superintendents Association, has scheduled an amazing lineup of speakers. We are very excited to be joined by two gentlemen from the Mid-West, Chris Zugel, Superintendent at Whistling Straits, and Doug Soldat from the University of Wisconsin. Chris will be sharing his Blueprint for a Major; a discussion about their experience preparing for and hosting the 2015 PGA Championship. Professor Soldat will be giving a presentation on Trends in Golf Course Fertility.
Registration for the seminar is available by clicking here. The fee is $75 and includes the seminar, lunch, golf, and hors d'oeuvres and no-host bar at Boundary Bay Brewery following golf.
Optional Overnight accommodations at the Heliotrope Hotel in Bellingham are available, and tee-times blocked off at 9 a.m. the following day at Sudden Valley Golf & Country Club.
Room Rates at the Heliotrope Hotel are $139 plus tax.
Golf at Sudden Valley w/cart $20.
Golf Pairings List (updated 3.21)
Planet Turf Adds Regional Turfgrass Sales Specialist
March 7, 2018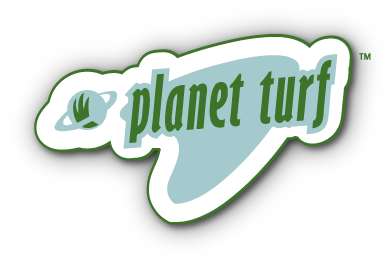 Planet Turf, (planetturfusa.com) a company providing turf and ornamental maintenance products and services, announced today that it has named Dan Salois, Regional Turfgrass Sales Specialist for the Pacific Northwest. He will be living in Pullman, Washington and serving customers in Washington, Idaho, and Montana.
"Dan's experience and education give him the skills and knowledge needed to serve our customers at the highest level." Says Jim Connolly, President of Planet Turf. Salois graduated Magna cum Laude from Washington State University in 2003 with a bachelors in crop science. He has worked on several golf courses in the Pacific Northwest, and was superintendent for 7 years at Highland Meadows Golf Club in Sylvania, Ohio, home of the Marathon LPGA Classic. He is a Certified Crop Advisor and has experience in research, agronomy, sales, and operations. He was most recently with major agricultural retailer in Pullman, WA. "Dan is passionate about his career, turfgrass, and learning. Innovation is important at Planet Turf and Dan will fit our philosophy perfectly." Says Connolly.
Planet Turf provides solutions to turfgrass and ornamental management challenges by providing innovative products combined with scientific testing and continual monitoring of plant and soil health. Planet Turf is the exclusive supplier of United Turf Alliance products (www.utaarmortech.com) and carries a full line of proprietary foliar fertilizers and other nutrient and bio-stimulants that are designed to improve nutrient uptake efficiency, reduce stress related disease, and assist in developing healthier turfgrass. Planet Turf distributes its products in the Pacific Northwest, Canada, Micronesia, and Asia.
Friends Remember Life of Steve Hausman
February 1, 2018
Steve Hausman, a former member of the WWGCSA, died recently in Boise after a long battle with melanoma.
Steve worked at Canterwood, Druids Glen and The Plateau Club and developed a lot of great friendships in this area before moving on to Jackpot Golf Club in Nevada and Weiser Golf Club in Idaho.
He had battled melanoma for more than three years. As an example of his unique personality, he held a celebration of life gathering in September before his death Jan. 5.
Matt Nelson of Magic Valley Bentgrass attended that celebration and remembered, "I'll never forget that when Steve addressed the crowd his final words were 'Just love everybody, it's a lot easier that way.' "
Sam Sprague, the superintendent at Rainier G&CC, also attended that celebration of life. "Steve was a big-hearted guy and a good friend. I miss him."
Added Nelson, "Steve was a great friend with a huge heart, a mischievous smile and no shortage of fun factor disposition."
WWGCSA Loses a Friend in Andy Soden
January 19, 2018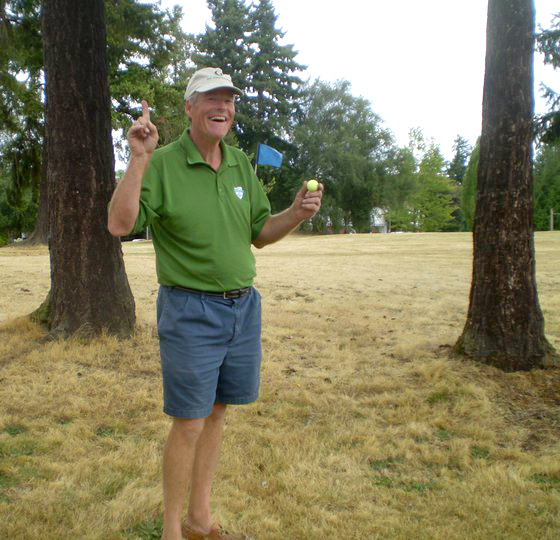 Andy Soden, a member of the Western Washington Golf Course Superintendents Association and a leader among superintendents for decades, passed away earlier this month after battling health issues for years.
Andy was known for his enthusiasm and dedication to the industry as well as being a fun character to be around.
He was the superintendent at Oakbrook Golf & Country Club in Lakewood before serving as the golf supervisor in Pierce County for seven years. He took a similar position with the City of Seattle, overseeing the four golf courses (Jefferson Park, West Seattle, Jackson Park and The Links at Interbay) and working for the city from 2003 to 2011. During that time, he also played a leading role in The First Tee program in Seattle.
In recent years, Andy, who grew up in Gresham, Ore., and received his degree in agronomic science at Oregon State, was the superintendent at Madrona Links Golf Course in Gig Harbor and worked at Fircrest Golf Club.
He is the father of Joshua Soden, the superintendent at Brae Burn Golf & Country Club in Redmond and a member of the WWGCSA.
Andy Soden Memorial
Tacoma Country Club
13204 Country Club Dr., S.W.
Lakewood, WA

April 22 at 2: p.m.
Busy Schedule Ahead for WWGCSA
January 17, 2018
It's going to be a busy, educational and valuable few months ahead for the Western Washington Golf Course Superintendents Association and its members.
Registration is already under way for the Winter Chapter meeting, to be held Friday, Jan. 26 at the Seattle Skeet and Trap Club. That meeting will feature Rick Phelps from Phelps-Atkinson Golf Course Design in Arvada, Colo., who will talk about Master Planning A to Z. After the presentation, WWGCSA members can enjoy lunch and the full range of activities at the Skeet and Trap Club.
Registration is available by clicking here.
In February, we're adding two meetings that haven't been on the schedule.
On Thursday, Feb. 22, we will be holding our first Equipment Managers Field Day at Broadmoor Golf Club. Host superintendent Sean McDonough will be showing off his facility and his fleet, and area vendors will be bringing in equipment to display as well. Wade Borthwick from Uplands Golf Club in Victoria, B.C., will be giving a presentation that day.
On Tuesday, Feb. 27, our Assistants' Seminar returns and will be held at Rainier Golf & Country Club. Among the guest speakers that day will be Mitch Savage, the assistant at Green Valley Ranch in Denver (Building Your Career Through Volunteering: The Value in Getting Involved), George Travis from George Travis Golf (Course Renovation: How to get your Project Done) and Michael Goldsberry, the superintendent at Wing Point Golf & Country Club (Finding a Mechanic: Your Next Equipment Tech is Out on the Water).
The Spring Chapter Meeting features two great speakers in Chris Zugel, the superintendent at Whistling Straits in Wisconsin, and Doug Soldat, a researcher from the University of Wisconsin. The Spring Meeting will be Thursday, March 22 at Bellingham Golf & Country Club with lunch and golf to follow the morning meeting. If you want to stay over, our group will be gathering at Boundary Bay Brewery on that Thursday night, and then enjoying golf Friday morning at Sudden Valley Golf & Country Club.
So, sign up now for the Winter Meeting and mark your calendar for important February and March meetings with the WWGCSA.
Van Hollebeke Appointed to Board
January 17, 2018
Greg Van Hollebeke, the superintendent at Interbay Golf Course in Seattle, has been appointed to the Board of Directors of the Western Washington Golf Course Superintendents Association.
Van Hollebeke will replace John Hicks of Canterwood Golf & Country Club, who resigned from the Board because of health concerns. Van Hollebeke, the former superintendent at The Golf Club at Redmond Ridge, will complete Hicks' term on the Board, which runs through to the Annual Meeting in August.
WWGCSA President Scott Phelps of The Golf Club at Newcastle appointed Van Hollebeke to the position, and the appointment was approved in a vote of the Board of Directors.
WWGCSA Develops New Mission Statement
January 10, 2018
During a strategic planning session Tuesday administered by the GCSAA, the Western Washington Golf Course Superintendents Association developed a new mission statement.
Here is the new mission statement:
The WWGCSA is a professional organization established to unite golf course superintendents, provide value to members, and to enhance the profession.
The WWGCSA spent six hours discussing strategic planning and traditional Board business at Tam O'Shanter Golf & Country Club in Bellevue and wants to thank host superintendent Jerry Thompson and his members for all their hospitality.
Report from Chapter Delegates Meeting
November 14, 2017
Sean Reehoorn, the superintendent at Aldarra Golf Club and the vice-president of the Western Washington Golf Course Superintendents Association, recently attended his first GCSAA Delegates Meeting back at GCSAA headquarters.
Click here for his report that includes updates and information on GCSAA endeavors such as BMPs, membership drive, government advocacy, Grass Roots Ambassadors, Round 4 Research, certification programs and by-laws and Code of Ethics revisions.