LATEST NEWS
Another Successful Fivesome
May 31, 2018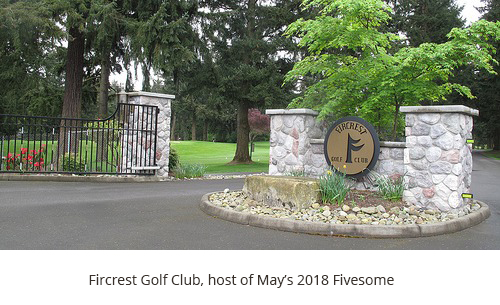 Congratulations to Meridian Valley Country Club, this year's winning team at the WWGCSA Fivesome Scramble at Fircrest Golf Club. In a close competition, their margin of victory was less than a full stroke over both Rainier Golf & Country Club and Kitsap Golf & Country Club. With a similar score, Western Equipment won the Industry Team division.
A good time was had by all, as the team at Fircrest provided a magnificent course in excellent condition. A big shout-out goes to Superintendent John Alexander and his crew, as well as PGA Professional Greg Talley for providing a great environment for this year's tourney. As always, General Manager Jeff Hillen's staff were top notch hosts for this year's rendition of the Fivesome, an important fundraiser for the WWGCSA and the Northwest Turfgrass Association.
Sahalee will be the host of the 2019 WWGCSA Fivesome.
Steve Kealy Awarded the 2018 Paul Backman Distinguished Service Award
May 29, 2018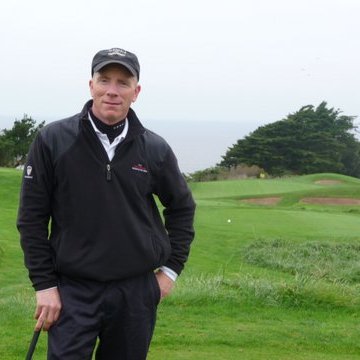 Steve Kealy was the recipient of the annual award at this year's Fivesome Tournament and Auction at Fircrest Golf Club. Our host Superintendent John Alexander and his staff put on a show this year with their superb course conditions! After a beautiful day of golf at Fircrest, Steve was handed over the award presented by the WWGCSA Board, which was accompanied by some tears in the crowd. This is just the most recent award in Steve's 30 year career as the superintendent at Glendale Golf & Country Club. Over the years he has proven to be one of the best communicators in the industry for environmental stewardship and the importance of the superintendent in the golf community at large. Steve has also played an important role in the development of the First Green Program which is dedicated to the education of youth with regard to turfgrass management and the world of agronomy. Steve provides numerous hours of community service, donating his time and talents to educate local area high school students on agronomic and environmental issues.
This award was extra special to Steve as he was a very close friend of our late Director Paul Backman, who worked tirelessly to promote our profession in the local golf industry. Steve seemed to think this award was far too soon in his career, however everyone that knows him thinks it has probably come too late. Congratulations Steve, you deserve it!
Introducing Bill Ackerley
May 17, 2018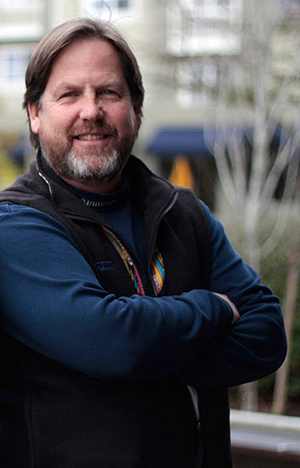 For those of you who attended the Fivesome this is old news. For those who didn't, please welcome Bill as our new Executive Director of the WWGCSA. In February of this year we put out the notice that we were looking for a new Executive Director. We formed a search committee consisting of board, affiliates, members at large and Brian Coury; the Executive Director of the Western Washington PGA. The committee was tasked with narrowing the field from over ten applicants to three finalists. Those three finalists interviewed with the board before Bill was chosen. We feel Bill will help take our association to the next level and be an outstanding face of our organization.
For those of you who don't know Bill or recognize his name, here are some things about him. Bill is a member at Wing Point and is a past president of the club. He is a graduate of the University of Washington and received his MBA from Cornell. He trained with American Airlines as a financial analyst. He then became a lead executive with KJR radio, Horizon Broadcasting, and the Seattle Supersonics to name a few.
Bill and his wife Carolyn have been involved with coaching their kids and youth sports for the last two decades. This includes the Bainbridge High School boys baseball team and the area swim team. Bill is an avid golfer and looks forward to combining his executive leadership with his love of sports and golf to help our organization. We feel lucky to have Bill on board with us and hope everyone gets a chance to meet him soon. Bill can be reached at bill.ackerley@wwgcsa.org.
We appreciate everyone's patience with this process and look forward to a bright future with Bill.
GHIN Discontinued
March 28, 2018

We have decided to discontinue the GHIN program at this point. If you want to continue to maintain your handicap through the USGA GHIN system you can join at your local club or you can call or email Shari Jacobson with the Washington State Golf Association and she will get you pointed in the right direction. She can be reached at 253-214-2925 or shari.jacobson@thewsga.org. We are attempting to reach everyone by email who this might affect.
Van Hollebeke Appointed to Board
January 17, 2018
Greg Van Hollebeke, the superintendent at Interbay Golf Course in Seattle, has been appointed to the Board of Directors of the Western Washington Golf Course Superintendents Association.
Van Hollebeke will replace John Hicks of Canterwood Golf & Country Club, who resigned from the Board because of health concerns. Van Hollebeke, the former superintendent at The Golf Club at Redmond Ridge, will complete Hicks' term on the Board, which runs through to the Annual Meeting in August.
WWGCSA President Scott Phelps of The Golf Club at Newcastle appointed Van Hollebeke to the position, and the appointment was approved in a vote of the Board of Directors.
WWGCSA Develops New Mission Statement
January 10, 2018
During a strategic planning session Tuesday administered by the GCSAA, the Western Washington Golf Course Superintendents Association developed a new mission statement.
Here is the new mission statement:
The WWGCSA is a professional organization established to unite golf course superintendents, provide value to members, and to enhance the profession.
The WWGCSA spent six hours discussing strategic planning and traditional Board business at Tam O'Shanter Golf & Country Club in Bellevue and wants to thank host superintendent Jerry Thompson and his members for all their hospitality.
Report from Chapter Delegates Meeting
November 14, 2017
Sean Reehoorn, the superintendent at Aldarra Golf Club and the vice-president of the Western Washington Golf Course Superintendents Association, recently attended his first GCSAA Delegates Meeting back at GCSAA headquarters.
Click here for his report that includes updates and information on GCSAA endeavors such as BMPs, membership drive, government advocacy, Grass Roots Ambassadors, Round 4 Research, certification programs and by-laws and Code of Ethics revisions.